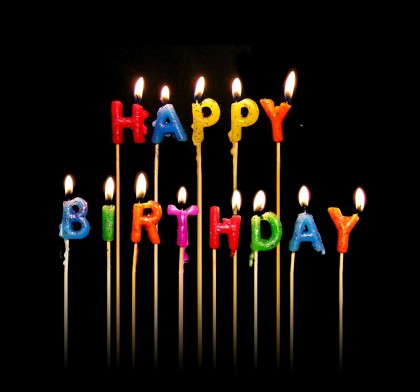 Today is very special for Vested Outsourcing: It was exactly one year ago on this date that Vested Outsourcing: Five Rules That Will Transform Outsourcing was published by Palgrave Macmillan.
To say that this experience has been a wonderful, exciting and mind-expanding journey is a total understatement and I want to thank everyone who made this day possible. Actually while this is a date to savor, Vested Outsourcing as a concept and subject of research at the University of Tennessee is at least five years old, but marking the actual publication date seems fitting.
That was when the book that I know you all have read at least once (and bought multiple copies of!) took a tangible, physical form. In one short year this book has indeed lived up to its billing. Your responses, enthusiasm and endorsements are fantastic.
The press coverage and the many endorsements have come from all over, from mainstream publications like The Wall Street Journal and Forbes, to peers, organizations and publications in the outsourcing, warehousing, logistics and 3PL industries.
Cliff Lynch at DC Velocity Magazine, said, "In the outsourcing world, a genuinely new concept comes along only once every 10 years or so. I have a feeling Vested Outsourcing is one of them."
And no less a mainstream authority than the WSJ identified Vested as one of "six ways small businesses can save money."
"I view Vested Outsourcing as a cutting edge approach to structuring and managing service provider-client relationships," says Adrian Gonzalez, ARC Advisory Group .
In the same vein, Todd Shire, Intel's Global Logistics Sourcing Strategy Manager, says, "I predict the buzzword for the next decade will be "incentives." Only when our incentives are aligned will we succeed with collaboration. Vested Outsourcing nails how to get collaboration right."
Tim McBride, Microsoft's Chief Procurement Officer stated, "As the Chief Procurement Officer at Microsoft it is my job to help us adopt next generation outsourcing models and Vested Outsourcing is definitely one of the tools we have in our toolkit that we are exploring."
Consultants and lawyers are also impressed. James Groton, – arbitrator, mediator, and dispute systems designer, notes, "As a lawyer who has spent his life having to examine the seamy underbelly of failed business relationships, I applaud Vested Outsourcing for teaching a process that will help the parties deal constructively with unexpected events and problems – a given in today's business world."
My friend, colleague and a co-author of The Vested Outsourcing Manual, Jeanette Nyden, Attorney, who is an arbitrator, mediator, and author of Negotiation Rules, says, "This book is a must-read guide for business people that are in charge of outsourcing. Vested Outsourcing guides business people down a logical path that will direct legal counsel in drafting outsourcing contracts that align the business goals to the legal realities."
Wow! Thank you everyone for recognizing the importance and value of the Vested concept and the Five Rules for collaboration, innovation and achieving the win-win. I am continually amazed at the level of passion we are seeing from real people in the trenches who do outsourcing in the real world.
But there's more to celebrate:
You can now download Vested Outsourcing on your Kindle e-reader through Amazon.com.
And just last week an article on Vested was translated into German, "7 Tipps fürs Offshoring," in Outsourcing-Journal.
Last year, Palgrave Macmillan nominated Vested Outsourcing for a 2010 American Publishers Award for Professional and Scholarly Excellence, aka The PROSE Awards. Just being entered by your publisher is a thrill – the winners are announced this week, so keep the fingers crossed and stay tuned!
I'm celebrating but I and the Vested Outsourcing team are not resting on our laurels by any stretch. Last month we completed the manuscript for the second Vested book, The Vested Outsourcing Manual, which will be published in June. And more books in this series are in the works.
We have a bright future as we have learned to crawl and walk and then run flat-out teaching companies to shift from intrigue to positive action in converting customers and suppliers to the Vested way.
It's the right time and place for Vested. I'm confident that with the momentum we have, coupled with the confluence and convergence of economic necessity with the paradigm shift that is Vested Outsourcing in the marketplace, it will be as big as Lean in five years!