Companies that have gone Vested
Throughout the evolution of our research, leading experts and innovators have contributed to the development of Vested principles and the adoption of the Vested business model in nearly every industry and business function.
The story of how the Vested movement came to be is itself an example of how Vested relationships lead to new opportunities and mutual success.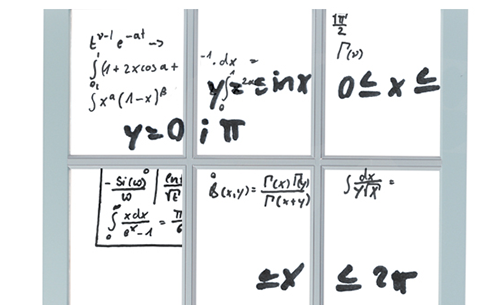 As we conducted our research, it quickly became apparent that the principles we were uncovering were not applicable to just outsourcing. In fact, our methodology has a transformational potential that can rival that of Lean and Six Sigma. The Vested methodology can reach across all industries and markets and create sweeping changes in how business is done.
Along with this realization came a big challenge.
The business world typically does not adopt or embrace academic research.
Instead, great research often remains trapped inside university walls and bureaucracy. Most business professionals have not even heard of the Nobel Prize–winning research of Dr. Oliver Williamson in transaction costs economics, although it introduces foundational concepts that would greatly impact all business transactions and contracts.
As we explored this dilemma, Kate Vitasek and Dr. Alex Miller, then associate dean of the University of Tennessee's Center for Executive Education, realized that we could take the new methodology, based on our research, and apply it to the challenge of getting Vested recognized and adopted. Just as McDonald's created a System, we wanted to create a Vested ecosystem that would expand the research across all industries. By creating key Vested relationships with individuals from both academic and private sectors, we believed, we could expand our methodology to enable its widespread adoption even as it continues to evolve. Vested still could be studied by academics and, at the same time,
be positioned to become a new business model.
It was a radical idea.
With this strategy in mind, we formed the first Vested relationship with Elizabeth Kanna, a business producer who specializes in taking concepts and positioning them as compelling brands that evolve into movements that drive adoption. After studying our research, she coined a name—Vested—that spoke to the heart of the principles we had outlined. From there, she developed an integrated, constantly evolving branding and market adoption strategy. She also introduced us to Palgrave
Macmillan, the publisher of Jim Womak's pioneering book LEAN: The Machine That Changed the World and the publishing home for our Vested book series.
Movements say, "We're All In This Together." There is no us versus them.
Vested is a mindset, a way of seeing the world through the lens of "What's-in-it-for-WE?" The heart of Vested is game theory. Eight Nobel prizes have been awarded to game theorists. When we play to win together, our mutual success creates more success. Success begets success.
Seeing the symbiotic relationship between what is at the heart of a Movement and the heart of Vested, we decided that creating and igniting a cultural movement would help the Vested methodology spread, inspire a community and transform how business is done.
Along with Karl Manrodt and Mike Ledyard, Kate Vitasek began traveling the globe, teaching and speaking to spread the Vested movement, first in the outsourcing and supply chain verticals and then to other industry sectors. Individuals in both the academic and the private sectors have worked tirelessly, and often at their own expense, to bring Vested to nearly every industry and business function.


Vested is the result of the University of Tennessee's Center for Executive Education, daring to be innovative and creating Vested partnerships, in order to drive academic research into a dynamic movement that can empower your company, organization, or partnership for success you cannot even imagine (yet).
Join the Story
What's the next step in your Vested journey?