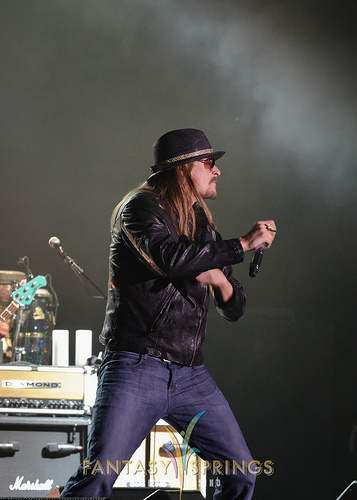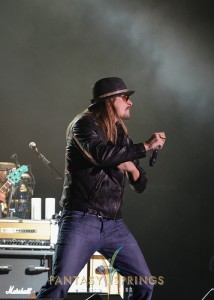 On June 7, 2013, the Wall Street Journal profiled Kid Rock's decision to cap ticket prices at $20 per seat for his tour in "Kid Rock's Plan to Change the Economics of Touring." His decision was radical in several ways, but from my perspective, what he did was to turn the economics of concert tours on its head by embracing a "What's In It For We" (WIIFWe) mindset.
Rocking for Shared Interests
Traditionally, business people negotiate agreements from a "What's In It For Me" (WWIFMe) perspective. In the world of promoting and performing rock concerts, ticket prices are high in part because bands take a huge "guarantee," or upfront payment, regardless of ticket sales. This "guarantee" shifts the risk from the band to the promoter, who then pushes the risk to the fans by charging ticket prices meant to cover the guarantee plus other costs.
Kid Rock did not take an upfront payment. Instead, he chose to shoulder some of the risk himself by sharing ticket sales with the promoter. But his WIIFWe thinking did not stop there!
Live Nation, the promoter, agreed to share revenue from food, drinks, and parking with Kid Rock. Normally, promoters don't share those revenue streams with live performing acts. According to Kid Rock, on some nights he and Live Nation make money, and some nights they lose money. But in the end, the agreement is on the "up and up" and about "dividing the money fairly." Together, Kid Rock and Live Nation provided an affordable night out for Kid Rock fans. This is truly a triple win—for Kid Rock, Live Nation, and the fans.
The Lesson for Business Owners
These lessons apply equally well to all sorts of businesses. In fact, brand name companies like Procter & Gamble, Jones Lang LaSalle, McDonald's, and Microsoft apply the same thinking that Kid Rock and Live Nation applied to get to their groundbreaking agreement.
The just-published book Getting to We profiles how these companies (and others) embraced a WIIFWe mindset to transform their relationships with customers and service providers into highly collaborative ones. To Get to We, companies must first choose to embrace the WIIFWe mindset. And it is a choice. No one can force this mindset on a relationship.
One really interesting thing that Kid Rock mentioned with regard to his agreement with Live Nation was maturity. Back in the day, he said, his work was just about showing up, playing, and moving on to the next venue. Now, he's more mature and more aware of the business part of live performances. He's more aware of the needs of his fans and of the promoter. In addition to shouldering some of the financial risk, he also feels responsible for filling the seats. After all, since he didn't get a "guarantee," he has a Vested interest in getting his fans to see the show.
This situation is no different from a service provider who signs up to improve its customers' satisfaction scores. In our experience structuring Vested deals, service providers shoulder some of the burden for improving customer satisfaction scores and get some reward for doing so. In this way, the service provider is Vested in their customers' success. It's a more balanced exchange.
Kid Rock says that his phone is open to other artists who want to know more about how to rethink the economics of touring. Maybe you could give him a call—or you could always pick up a copy of Getting to We.
Image: Kid Rock in Concert by Fantasy Springs Resort Casino via Flickr CC