The University of Tennessee's Certified Deal Architects (CDAs) are individuals who have earned our prestigious certification for experience in the art of crafting strategic partnerships. CDAs must complete an extensive 1- to 2-year program that consists of both lectures and hands-on work in crafting successful Vested agreements. Individuals are only awarded CDA status after they have proven their competence and have successfully led the implementation of a Vested agreement.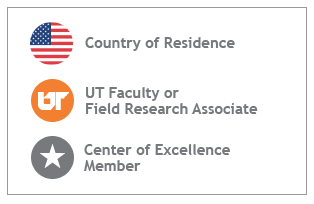 Congratulations to the following individuals that have completed their CDA qualification!
Certification typically takes two years and involves proof of successfully following the Vested Methodology.
Find CDAs in your country easily as well as find qualified constultant/coaches at a Vested Center of Excellence.


---
Adrianne Gross
Expedia, Strategic Director
Adrianne Gross is an innovative, energetic, and results-oriented leader in business operations, program management, customer relationship management, training, and development with a broad range of experience and expertise. Leveraging her 15 years working as a Business Manager and Chief of Staff in the Microsoft Corporation she brings a diverse and unique skill set to clients.
---
Alexander Lundin
EY, Consultant
Facilitates Vested partnerships for EY's clients as part of EY's Vested practice.
---
Alton Martin
SPOT Consulting, CEO
Alton is a creative and dynamic leader experienced at developing and growing markets with unique, new services and products in a global marketplace. His specialties include outsourcing, sales, technical support, customer service and multi-national operations.
---
Andrew Downard
AD Supply Chain, Managing Director
Andrew is an experienced, commercially orientated and well qualified Supply Chain and Business Leader with corporate and consulting experience in Australia, Asia, USA and Europe. He has wide ranging experience in Automotive, Manufacturing and Distribution Businesses.
---
Angela Easterwood
The Forefront Group, Managing Director
Angela is a Global Sourcing and Procurement expert with over 16 years of strategic sourcing and business transformation experience as both a corporate contributor and as a lead Consultant on a variety of sourcing and procurement-based engagements. Angela specializes in assessing supply chains and procurement organizations and leading them to the next level of value generation.
---
Anthony Cho
Brookfield Global Integrated Solutions, VP, Client Service Delivery
Strategic and Operational Real Estate Executive with managing experience delivering Integrated Real Estate Services with a focus on Innovation and Insight leading to Portfolio Performance Excellence.  Specialized and advanced knowledge in asset management, facility performance, program and project management, design management, building science, corporate, retail, healthcare design and construction, construction contracts, procurement and administration.
---
Astrid Uka
Microsoft, Director Enterprise 360 Strategy
Astrid is a Global BPO executive with a passion for leading change. She is highly skilled at transforming business processes for improved results through the considered application of best practices and new ways of "connecting the dots." She has a strong track record of delivering results across global corporations with complex matrix organizations and involving multiple partners.
---
Audrey Cushing
Cigna, Director, Globalization (BPO) Center of Excellence
Audrey has Supply Chain Management expertise in Strategic Sourcing, Vested Outsourcing, Business Process Outsourcing, Governance, Negotiations, Collaborative Contracting, Supplier Relationship Management, and Procurement Transformation
---
Bonnie Keith
President, The Forefront Group
Bonnie is an adjunct faculty member in the University of Tennessee's Haslam College for Business Administration and is the President of The Forefront Group, LLC, an international leader in Strategic Sourcing Transformation concepts. Bonnie's business experience includes Corporate Executive and Officer positions for three Fortune 100 companies and two Fortune 500 companies.
---
Boudewijn Hamersma
Accenture, Accenture Workplace (Facilities & Services)
With multiple roles in real estate, fleet management and office operations. Workplace innovator, developing new concepts, ideas and building partnerships.  Boudewijn was instrumental in the development of the Accenture-ISS Vested deal.
---
Bruce Allen
Sr. Consultant, The Forefront Group
Bruce has more than 15 years of experience across all aspects of supply chain management. He is adept at managing complex supply chain projects for organizations seeking to upgrade their supply chain capabilities.
---
Carina DelFrate
Compass Group Canada, Senior Legal Counsel
Carina, based in Toronto, has held the senior legal counsel position for seven years. Her areas of expertise include corporate/commercial law, employment law, franchise law, intellectual property law, advertising/marketing law, commercial leasing law and litigation management.
---
Chris Love
Director of Innovation and Transformation at Brookfield Global Integrated Solutions
Chris has been in the outsourcing industry since 2001. He joined Brookfield Global Integrated Solutions in 2010, and led their finance organization. He was later the founding director of Brookfield's Innovation and Transformation – a role that was inspired by the Vested agreement with TD Bank. Chris's role is to create value for Brookfield's clients by bringing innovation to real estate. Innovation is a key reason the TD Bank account was recognized by Building Operations Management for the FMExcellence award in 2016.
---
Darrin Browder
Dell, Director of Logistics Procurement
Darrin is a successful, enthusiastic, and goal oriented individual with 23 years of leadership and problem solving experience in numerous Procurement, Operations, Materials, Logistics, Strategy, and Supplier Relationship assignments. He has served in challenging global leadership roles and earned a reputation for continually making a positive, bottom-line difference while fostering excellent relations with all customers, both internal and external.
---
David Handley
Vancouver Coastal Health, Vice President Business Partnerships
David leads Lower Mainland Business Initiatives and Support Services. He and his team have provided services since 2009 to Vancouver Coastal Health, Providence Health Care, Fraser Health and the Provincial Health Services Authority. David is a certified member of the Canadian College of Health Leaders. He and his team are industry experts in developing alternate service delivery models in health care. They negotiate complex and innovative contracts, and effectively manage the quality of service providers through leading edge contract management practices.
---
David Frydlinger
Lindahl Law Firm, Partner
David is an outsourcing, IT and telecoms lawyer with strong commercial focus at the Lindahl, the Nordics third largest law firm. David is head of Lindahl's Strategic Contracts group and the author of a book on writing and negotiating commercial contracts. He works with companies in the ICT sector on drafting and outsourcing, as well as other complex commercial contracts. He holds a master's degree in sociology.
---
Donna Massari
The Forefront Group, Principal
Donna is a global sourcing and supply chain leader with over 20 years of sourcing, supply chain, and business transformation experience spanning industries as diverse as GE, Reichhold Chemicals and Lexmark Printers. Massari's passion for leading change inspires her clients, enabling them to exceed business goals that deliver bottom line results. Donna been recognized by Supply & Demand Chain Executive magazine as one of its "Pros to Know" and is ISO-9000 and 6-Sigma Certified. Donna's outstanding coaching work is featured in the Novartis-JLL and Vancouver Coastal Health-Compass case studies.
---
Emmanuel Cambresy
Founder & Managing Director, Wezard | Collaboration Catalysts
Emmanuel is a passionate sourcing & procurement veteran on a journey to rethink business collaboration through value creation. He was champion behind bringing the Vested business model to Novartis and has helped coach two deals, including the Novartis-JLL deal which is a featured case study. Emmanuel's left the corporate world of procurement where he now coaches buying & selling organizations architect outstanding partnerships, explore uncharted opportunities and deliver enterprise-wide outcomes.
---
Erik Linnarsson
Lindahl Law Firm, Partner
Erik is a sought after attorney specializing in M&A, international trade, and maritime/transport law. He is a member of the board of Swedish Maritime Law Association and is a member of the Swedish Shipowner's Associations' Judiciary Committee. Prior to joining Lindahl, he worked as corporate counsel in the shipping industry. He now enjoys helping a wide range of clients at Lindahl, where he helps facilitate strategic deals in the logistics and transportation industry.
---
Frans van der Hoek
Accenture, Category Manager
Frans was instrumental in the development of the Accenture-ISS Vested deal and is passionate about driving transformation in procurement.
---
Henrik Jarleskog
EY, Co-leader EY's Vested Advisory Services Practice
As an advisor, Henrik is devoted to the cause of enabling innovation and growth for the society at large.  He contributes by developing strategies, operating models and business models where companies can cooperate and collaborate as true partners. Henrik is passionate in his quest to co-lead EY's Vested Advisory Services.
---
Herman Knevel
ISS,  Director Innovation & Strategy
Corporate catalyst challenging the status quo.  Conceptual strong and sharp analyzer.  Extensive proven experience in all levels of outsourcing.  Adding value, rethinking the business model and finding opportunities are core skills.  Herman was instrumental in the development of the Accenture-ISS Vested deal.
---
Ingrid Wallgren
Telia Company, Global Category Manager
Ingrid has over 25 years of experience in Business Development and Procurement within the Telecom and Electricity field.  She has excellent knowledge in procurement legislation for EU roles and is highly skilled in both non-public and public tendering processes.
---
Isabelle Kemlin
CBRE,  Alliance Director
Isabelle has extensive global exposure from living in Switzerland, France, US, UK, Denmark and Sweden aided by fluency in European languages (English, French, Danish and Swedish).  She has been responsible for local subsidiaries in Russia, Poland and Australia and now responsible for a global contract focusing especially on EMEA.
---
Jeanette Nyden
JNyden & Co, Commercial Contract Coach
Jeanette helps service providers maximize key customer relationships by providing tactical, customized contract negotiation coaching from the planning phase through to execution. Her focus is putting in place effective pricing structures, practical statements of work, and functional governance systems.
---
Jeanne Kling
University of Tennessee, Research Associate
Jeanne is a Research Associate with the Vested Outsourcing team at the University of Tennessee. Working with Kate Vitasek and Dr. Karl Manrodt, she is co-author of the book, Vested: How P&G, McDonald's, and Microsoft are Redefining Winning in Business Relationships. As part of the Vested team, Kling researches and writes case studies about successful Vested strategic alliances. Kling also authors magazine articles, blogs, and industry papers. Kling has earned the designation of Certified Deal Architect for Vested.
---
Jennifer Gilson
Sodexo Canada,  Senior Director – Business Development
A successful business leader managing sales and marketing teams within the health and community care sector.
---
Jeroen Kurvers
Account Development Director at Compass Group
Jeroen is a commercial management professional who has a proven track record for driving efficiencies and quality for clients on a global level. He specializes in strategic global outsourcing initiatives. He is experienced in leading and motivating teams in both product and service-oriented markets and has exhibited a keen ability to influence multiple stakeholders as both line manager and as commercial director. He is the proud co-winner of the Program of the Year 2013 Award from the American Strategic Account Management Association (SAMA) while serving with the Compass international account team. He is a passionate "foodie" and a board member of Slowfood Convivum Brabant.
---
Jess Tausig
SVP – Head of European Sales and Business Development at Sodexo
Jess has proudly worked at Sodexo since 2006 where she has been devoted to working with some of Sodexo's most strategic accounts.
---
Katherine Kawamoto
IACCM, Vice President, Global Sales and Support
Katherine heads up the Global Sales and Support team for IACCM (International Association for Contracts and Commercial Management). IACCM is a not-for-profit professional association focused on identifying and sharing best practices with its members through research, benchmarking, learning programs and networking events. Katherine has dedicated her career to studying and pursuing best practice in the areas of contracts, negotiations, and relationship management.
---
Karl Manrodt
Georgia College and State University, Professor
Dr. Manrodt serves as a Professor of Logistics in the Department of Management at Georgia College & State University. He is also the Director of the Master of Logistics and Supply Chain Management program, an on-line master's program for working professionals. His degrees include a B.A. in Philosophy and Psychology, Wartburg College, M.S. in Logistics, Wright State University, and his Ph.D. at the University of Tennessee. Dr. Manrodt served on the Board of Directors for the Council of Supply Chain Management Professionals as well as other leadership roles with WERC. In addition to serving as an editor, reviewer or editorial board of numerous academic and practitioner journals, and co-author of five books, he has given over 150 presentations across the globe.
---
Kremena Daskalova
Vancouver Coastal Health | Providence Health Care | Fraser Health | Provincial Health Services Authority, Manager, Contract Development Business Initiatives and Support Services
Kremena was instrumental in the development of the Vancouver Coastal Health-Compass Vested deal, which is featured in the case study.
---
Kristi Ferguson
TD Bank Financial Group, VP Business Management & Governance, Enterprise Real Estate; AVP Shared Services, Enterprise Real Estate
Kristi provides shared services support to TD's North American Corporate and Retail Real Estate. Service segments include; Change Management, Vendor Management, Reporting and Technology, Communication, Lease Administration.
---
Leta Hill
Crothall Healthcare, a member of Compass Group Canada, Vice President
Leta was instrumental in the development of the Vancouver Coastal Health-Compass Vested deal, which is featured in the case study.  She currently leads the VCH account where they are forging transformation in environmental services in healthcare with the Vested model at VCH.
---
Louis Fitzpatrick
Novartis – Associate Director/Regional Category Manager
Louis is responsible for North American Integrated Facility Management contract management, supplier relationship management, governance, team leadership and strategy development for an Integrated Facility Management (IFM) contract for 24 sites totaling 13.5M square feet. He is a key member of a global category team that has developed and commenced implementation of a global category strategy for facility management, real estate and utilities, and is developing an improved contracting model to provide an optimized IFM operational and financial model.
---
Magnus Kuchler
EY Advisory Services, Partner
Magnus strives for designing the best models for companies to cooperate and collaborate in best ways – helping them work together as true partners. After 20 years as a pioneer in Outsourcing Advisory and over 100 transformation projects he has many lessons learned.  He is now leading EY's efforts globally as they consulting with clients on creating Vested Agreements.
---
Mark Nassutti
Mark Nassutti Consulting, Principle
In Mark's consulting work, he helps clients create a credible and convincing story – a business plan, a scenario, a business case, a white paper – to help them win the resources they need to succeed or the clients they need to grow. He often produce the best results by coaching his clients to write things for themselves. Putting ideas into complete sentences (vs. bullet points) sharpens thinking.
---
Mary Morrison
Vice President Strategic Market Development at Compass Group
She has proudly worked at Compass since 2009 where she has built a reputation for helping companies challenge the status quo in outsourcing. An early advocate of Vested Outsourcing, Mary has been instrumental in helping drive the Vested business model within Compass. Mary was instrumental in architecting the Vancouver Coastal Heath-Compass deal, featured as one of the Vested case studies. The VCH deal was the first Vested deal in the government sector in Canada.
---
Michel Bolhuis
Johnson & Johnson, Sr. Director, Global Category Group Leader
A senior executive with 20+years experience across Engineering, Planning, (GMP) Manufacturing, and Procurement. Michel has broad business experience in diverse cultures and economies.
---
Michèle Coquis
The Forefront Group, Independent Outside Labor Procurement Professional
Michele has consulted in Vested, strategic supply management, procurement transformation, and training and skillset development since 2010.
---
Mike Ledyard
Director for Facilities Management, State of Tennessee
Mike is a senior executive who has proven abilities in providing advisory support for complex outsourcing initiatives. He has exceptional credentials in process design and management of planning, manufacturing, distribution, product development and engineering in high volume consumer industries. He has expertise in international sourcing of product and tooling, especially in China. MIke is currently the Director for Facilities Management for the State of Tennessee, and leads their Facilities Management Outsourcing initiative. Mike is also an author and frequent speaker on relationship development, business process improvement and performance measurement.
---
Mike Thompson
JLL,   International Director
Executive member of the JLL Life Sciences practice, with oversight, client relations and service delivery responsibilities for seven JLL Life Sciences accounts. Mike has 20 years experience in Facilities Management and Corporate Real Estate with experience on assignments throughout the United States, Canada, Mexico, and Puerto Rico.  Mike was instrumental in the creation of the Novartis-JLL Vested partnership, which is featured as a Vested for Success case study.
---
Mike Watts
Vested Outsourcing Inc. – Chief of Staff / Broker with Executive Real Estate
Mike handles the strategic, administrative and technical aspects for Vested, bringing a variety of skills to the position, including supply chain management, contract negotiation, strategic planning and property management. He was the chief operating officer of Supply Chain Visions for three years and the company's business manager for eight years starting in 2003.
---
Neida
Cancino
Novartis – Cross-Divisional Country Category Lead, Strategic Sourcing
Neida has been Novartis' Cross-Divisional Country Category Lead – Strategic Sourcing – Warehousing & Distribution, based in Montreal, since November 2013. Prior to that she was Senior Adviser, Advisory Services-Management at KPMG Advisory.
---
Peter Moore
The Forefront Group, Sr Advisor
Peter has over 30 years in Supply Chain Management and Operations in industry and as founder and leader of a third party logistics company. He has served as North American Leader for Ernst and Young and the Capgemini Logistics Consulting Practices.
---
Peter Van Brusselt
Senior Operations Leader at the Janssen Pharmaceutical Companies of Johnson & Johnson.
Peter has proven skills as a change-agent where he earned the distinction of leading noteworthy pilot programs and receiving highest scores across global corporation for his efforts. Peter an expert in end-to-end supply chain, where he has worked in multiple roles including focusing on international operations; strategic planning & execution; and organizational alignment. Peter's passion for developing strategic partnerships run deep, having held roles focusing on Partnership Solutions & Customer focus; Transformation management; Organizational Realignment; and Relationship management.
---
Piotr Polak
Chartered Institute of Cooperation, CEO
Piotr's philosophy is deeply embedded in practicing what he believes in. He has successfully combined his practical experience of deploying highly collaborative relationships in the areas of logistics and production (supply chain transformation: assembling all steps from sourcing materials at suppliers to delivering finished products at customers, to conversion at manufacturing plants owned or contracted, into a consistent supply chain process) with his role as Founder of Chartered Institute of Cooperation, the only one Vested® Center of Excellence in Poland.
---
Robin Warchalowski
EY, Director
Robin has worked close to the Outsourcing industry for more than 13 years across 15 countries. He is sought after for this management consulting experience of business transformation, strategy development, and outsourcing projects.
---
Roger Johnson
Senior Vice President Corporate Real Estate, TD Bank
Roger is a seasoned real estate professional who has served in senior executive roles at McDonald's, Bank of America, and most recently with TD Bank. While at TD Bank he was responsible for an operating budget of $1.4b and capital expenditures in excess of $500mm annually. Roger led all of the bank's operating real estate, including all 2,500 branch locations and all corporate facilities across North America. Roger was the champion behind TD Bank moving to a Vested business model, which led to TD Bank winning an FMExcellence award from Building Operations Management and a CORENet Global Innovation Award. Roger now leads one of the Vested Center's of Excellence and provides coaching support for organizations wanting to explore Vested.
---
Ruud de Groot
DHL, Site Manager
Crafted as a Tropical Land- and Water-management engineer. Multiple years of international experience in Logistics and Supply Chain Management, with more than 20 years of successful leadership roles.  Co-author of a "Vested for Success" case study.
---
Sanjiv Aggarwal
Softek, Sr. Vice President
Sanjiv Aggarwal is an accomplished Transformation & Outsourcing Executive who strategically fosters collaboration. He possesses over 23 years of experience in Business Consulting and IT Outsourcing with leading players like EDS, IBM, Infosys, TCS, and Capgemini. Sanjiv spearheads large-scale transformations, developing and implementing integrated solutions. He aligns outsourcing and off-shoring initiatives with organizational strategy. Ultimately, he bridges business and IT, bringing all stakeholders together to create competitive advantage, accelerate growth, and yield superior returns on shareholder capital.
---
Sibrecht Diender-de Jong
International Programme & Knowledge Manager at Purspective
Sibrecht enjoys spreading progressive procurement approaches as both the International Programme and Knowledge Manager at NEVI Purspective and as a Member of the Board for Young Procurement Professionals. Prior to joining NEVI Purspective Sibrecht held roles at ASML and Best Buy Licenses. Sibrecht prides herself for building open and honest supplier relationships that help organizations achieve transformational results.
---
Srinivas Krishna
The Paññā Partnership,  Certified Deal Architect
A learner of the art of Vested contract architecture for outsourced global business models, evolving to a digital world fuelled by data, shaped by artificial intelligence, and founded on collaboration, partnership, sound economics, and social responsibility. Srini played a critical role in the Microsoft-Accenture Vested partnership, which is featured in the book Vested: How P&G, McDonald's and Microsoft are Redefining Winning in Business Relationships.
---
Steve Smillie
TD Bank, Associate Vice President Corporate Services Sourcing
Steve, with seven years of sourcing experience, is accountable for bank-wide procurement related to Real Estate, Marketing, Insurance Claims, Travel and HR Services.
---
Steven Symmes
The Forefront Group, Principal, Vested Practice Lead
Steve is a recognized thought leader and strategic thinker in the area of supply chain management and outsourcing. Steve's passion for the Vested business model runs deep in both theory and practice. As a Research Associate for Vested with the University of Tennessee, Steve supports field based research and has been a key leader in helping to develop and test Vested courseware and tools. Steve puts the Vested theory in practice as The Forefront Group's Vested Practice Lead, where he has helped architect a wide-ranging of Vested deals including the award winning Dell case study featured in the book Vested: Five Rules that Will Transform Outsourcing.
---
Tim Cox
Vancouver Coastal Health Authority, Director, Contract Development and Support
Canadian and U.S. corporate and securities lawyer with extensive experience advising public companies and financial services providers. Former Assistant Attorney General (MD) and Chief of Corporate Finance unit of Maryland Securities Division, leading a group of lawyers and staff in administering prospectus reviews, investigations and enforcement proceedings.
---
Vivian van Eijsden
ISS Facility Services,  Key Account Manager for Accenture
Vivian was instrumental in the development of the Accenture-ISS Vested deal and is constantly looking for ways to drive transformation in facilities management. With a background and experience in the hospitality industry, she is truly passionate about what is takes to deliver world-class service to her clients.
---
Yvonne Kwok
TD Bank, Vendor Management Lead
Yvonne's diverse 20+ year career includes 10 years experience in Strategic Sourcing North America operation. Other experience includes Real Estate Vendor Management, Human Resources, Retail Banking, Wealth Management. Yvonne is a results driven self starter with strong track record in leadership, relationship management, strategic planning, and superior customer service.
---
CDA's In Training
The following individuals are working toward their Certified Deal Architect and have completed three of more of the six required course criteria.
Erik Johnson
Huahai Wei
Ralph Datoc
John McQuade
Doug Joeffroy
Lorri Rowlandson
Andrew Weller
Ray Biscat
Stephen McPherson
Lena Heplinger
Peter Karlsson
Shelly Cihak
Marc Fontaine
Bert Munnukhuis
Marisol Culley
Eddie Rishty
Rakesh Agrawal
Todd Shire
Xavier Marmasse
Trina Marshall
Nichole Jutz
Jeff Kistler
Greg Palma
Anders Berggren
Elisabeth Jensen
Samuel Artekborg
Gerry Guidice
Joe Tillman
Matt Sollenberger
Randy Hathaway
Fredrik Karlsson
Ola Englund
Greg Strukus
Michel Bearegard
Angela Rey
Cory Holst
Jessica Davis
Michael Thompson