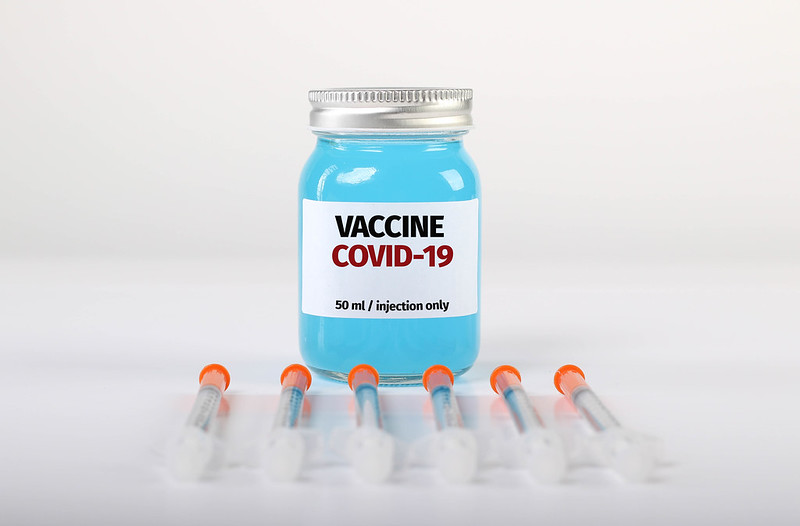 In what is widely described as an unprecedented collaboration between two giant pharma rivals, Merck will help manufacture 100 million does of the Johnson & Johnson COVID-19 vaccine.
The White House calls it "an unprecedented historic step," considering that the two companies are normally competitors. The U.S. government will facilitate this partnership in several ways, including invoking the Defense Production Act to equip two Merck facilities to the standards necessary to safely manufacture the vaccine and asking the Department of Defense to provide daily logistical support to strengthen Johnson & Johnson's efforts, Press Secretary Jen Psaki said this week.
Merck had been developing its own COVID-19 vaccine candidates, but it announced in late January that it was discontinuing the effort following disappointing phase 1 clinical trial results.
The U.S. Department of Health and Human Services (HHS) will collaborate with Merck to repurpose some of its existing Merck facilities for rapid large-scale manufacturing of vaccines and therapeutics for use in public health emergencies including the current pandemic. The facilities will be available to private sector partners working with the federal government on the COVID-19 response or to produce Merck products against COVID-19. Janssen Pharmaceuticals, part of Johnson & Johnson, will be the first federal partner to use repurposed Merck facilities to manufacture the COVID-19 vaccine. Merck will use two of its facilities to produce drug substance, formulate and fill vials of J&J's vaccine.
With the Merck collaboration, J&J likely will be able to deliver 100 million doses of its vaccine by June.
True collaboration is what will turn the tables on the pandemic.