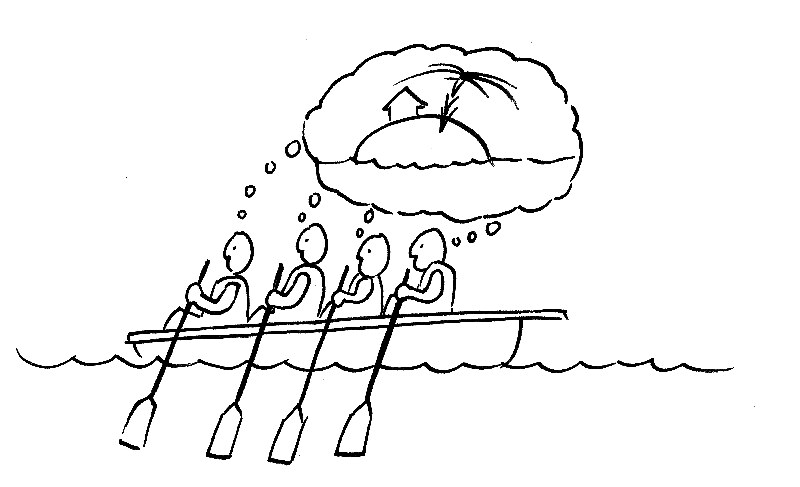 A hallmark of a Vested agreement is that it is a formal relational contract. This means putting the relationship first and co-creating a formal Shared Vision that codifies the Guiding Principles for the partnership. In other words, a shared vision is the relationship's destination, and the jointly negotiated Guiding Principles is the GPS.
You need both for a successful relationship because you may get to a destination – but not in a good way: if you just have the GPS you will waste time and not really get anywhere.
I love this YouTube video from Harvard University's John Kotter – one of the world's leading authorities on driving change efforts – on communicating your shared vision.