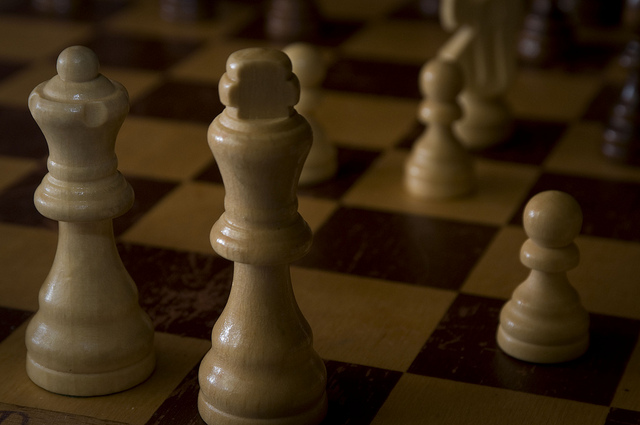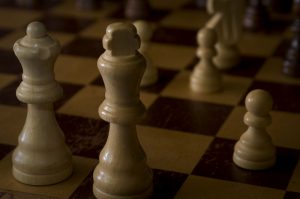 If you are a self-proclaimed chess junkie you know there's no such thing as a casual, friendly game of chess – for that try checkers! It can take years of practice and study to become even somewhat proficient at chess. Tournament players are exponentially better than chess players/fans, and Experts are beyond most tournament players. Then there are the Masters and Grand Masters, who play in another universe entirely.
It's said the best players can visualize 20-30 moves ahead of any position on the board. Many champions often play simultaneous exhibitions against 20 or 30 players – and some even do it blindfolded!
Chess Masters and Grand Masters have a deep understanding of the game that goes beyond just knowing how to set up the pieces and the way they move. Which brings me to the Vested Certified Deal Expert Program, which we've established for people who want to become experts in crafting Vested agreements.
The program is ideal for individuals responsible for more than one deal, or consultants and lawyers who assist companies with their deals. To qualify for the Certified Deal Architect program, individuals need to complete a series of six education courses. One of the courses is an online course which is used to help organizations craft their deal. In fact, the "homework" is your contract!
The final course is a Validation of Vested Competence which involves one-on-one faculty coaching to help individuals assess how well they have applied the Vested methodology to their relationship/contract. Upon the successful completion of architecting a Vested agreement and taking all of the required courses, students are awarded the Certified Deal Architect status.
It's not an easy process and becoming a – both on the buy and sell side. CDAs also learn collaborative contracting skills, which require them to think as a neutral advocate for the BEST DEAL – not for an individual company.
This means learning how to leave money on the table, which is something counter-intuitive for most people and companies.
Hiring a CDA to help architect a deal means that you will be working with someone that "has been there, done that" in that they demonstrated they can effectively apply the art, science of practice of creating a highly collaborative win-win Vested agreement. Much like an expert chess player, they have learned to see the patterns of business behavior and can anticipate the best path forward for all the "players."
The University of Tennessee's Certified Deal Architects (CDAs) are individuals who have earned our prestigious certification for experience in the art of crafting strategic partnerships. CDAs must complete an extensive 1- to 2-year program that consists of both lectures and hands-on work in crafting successful Vested agreements. Individuals are only awarded CDA status after they have proven their competence and have successfully led the implementation of a Vested agreement.
Congratulations to our most recent Certified Deal Architect graduates:
Adrianne Gross
Expedia, Strategic Director
Angela Easterwood
The Forefront Group, Managing Director
Alton Martin
SPOT Consulting, CEO
Andrew Downard
AD Supply Chain, Managing Director
Astrid Uka
Microsoft, Director Enterprise 360 Strategy
Audrey Cushing
Cigna, Director, Globalization (BPO) Center of Excellence
Bonnie Keith
President, The Forefront Group
Bruce Allen
Sr. Consultant, The Forefront Group
Carina DelFrate
Compass Group Canada, Senior Legal Counsel
Chris Love
Director of Innovation and Transformation at Brookfield Global Integrated Solutions
Darrin Browder
Dell, Director of Logistics Procurement
David Handley
Vancouver Coastal Health, Vice President Business Partnerships
David Frydlinger
Lindahl Law Firm, Partner
Donna Massari
The Forefront Group, Principal
Emmanuel Cambresy
Creative Value Catalyst, Wezard
Erik Linnarsson
Lindahl Law Firm, Partner
Henrik Jarleskog
Management Consultant at EY Advisory Services
Jeanette Nyden
JNyden & Co, Commercial Contract Coach
Jeanne Kling
University of Tennessee, Research Associate
Jeroen Kurvers
Account Development Director at Compass Group
Jess Tausig
SVP – Head of European Sales and Business Development at Sodexo
Katherine Kawamoto
IACCM, Vice President, Global Sales and Support
Karl Manrodt
Georgia College and State University, Professor
Kristi Ferguson
TD Bank Financial Group, VP Business Management & Governance, Enterprise Real Estate; AVP Shared Services, Enterprise Real Estate
Louis Fitzpatrick
Novartis – Associate Director/Regional Category Manager
Magnus Kuchler
Partner at EY Advisory Services
Mark Nassutti
Mark Nassutti Consulting, Principle
Mary Morrison
Vice President Strategic Market Development at Compass Group
Michèle Coquis
The Forefront Group, Independent Outside Labor Procurement Professional
Mike Ledyard
Director for Facilities Management, State of Tennessee
Mike Watts
Vested Outsourcing Inc. – Chief of Staff / Broker at Windermere Real Estate
Neida Cancino
Novartis – Cross-Divisional Country Category Lead, Strategic Sourcing
Peter Moore
The Forefront Group, Sr Advisor
Peter Van Brusselt
Senior Operations Leader at the Janssen Pharmaceutical Companies of Johnson & Johnson.
Piotr Polak
Chartered Institute of Cooperation, CEO
Roger Johnson
Senior Vice President Corporate Real Estate, TD Bank
Sanjiv Aggarwal
Softek, Sr. Vice President
Sibrecht Diender-de Jong
International Programme & Knowledge Manager at Purspective
Steve Smillie
TD Bank, Associate Vice President Corporate Services Sourcing
Steven Symmes
The Forefront Group, Principal, Vested Practice Lead
Yvonne Kwok
TD Bank, Vendor Management Lead
Certification typically takes two years and involves proof of successfully following the Vested methodology.
Go-to https://www.vestedway.com/vested-certified-deal-architects/ for the CDA profiles and to find CDAs in your country as well as find qualified consultant/coaches at a Vested Center of Excellence.
Image: Chess by Renaud Meijer via Flickr CC