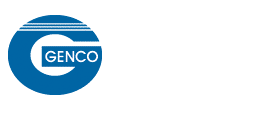 If necessity is the mother of invention, transformation may well be the big daddy of re-invention.
That's perhaps what Dell and GENCO thought as they held a Global Outlet Partnership Summit in Fort Worth, TX in 2011. The purpose of the summit was to restructure and align their outsourcing agreement to move from a traditional transaction-based agreement to a long-term, Vested© partnership. Dell and GENCO's then eight-year relationship was about to take a leap of faith to create a mutually beneficial, transformational, results-driven Vested relationship.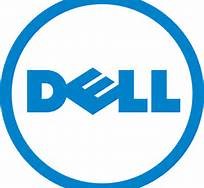 In 2005, Dell had selected GENCO to help expedite Dell's return and repair process. GENCO performed well and earned Dell's respect. In July 2009, GENCO agreed to acquire Dell's 298,000-square-foot refurbishing facility, assets and people under a three-year outsource contract. At the time, Dell considered a three-year contract a long-term deal.
The Dell and GENCO business alliance was codependent. Without the work of GENCO, Dell had no resource to deal with faulty product and returned merchandise. Changing suppliers would be cost-prohibitive and perhaps nearly impossible. So, when both parties found enthusiasm for the alliance fading, folks worried. Dell was pushing for lower costs. GENCO's margin was shrinking to an untenable level. Results were fine, but ho-hum-nothing-to-write-home-about-fine. Something radical was needed to get back on track.
Vested provided the radical solution. The parties followed the Vested methodology (using the University of Tennessee's "Creating a Vested Agreement" online course, aided by a Vested Center of Excellence acting as a neutral third party coach) to help them restructure their agreement and relationship.
I am proud to say their amazing success is officially award-winning. Their achievement was recently recognized as being "the best of the best." Logistics Quarterly presented its "Best Third-party Logistics (3PL) Sustainability Award for Groundbreaking Vested Outsourcing Project with Major Computer Manufacturing Customer" in 2013 to GENCO. According to the announcement:
"In order to reach the mutual objectives of both companies, GENCO and its customer utilized a Vested Outsourcing approach that resulted in improved service, cost efficiencies and sustainability achievements, including.
– A 50 percent reduction of manufacturing scrap
– A 40 percent reduction in transformation costs to the customer
– Improved packaging solutions by eliminating foam packaging and standardizing boxing
– Improved efficiencies of operations
– Improved quality of secondary products
– Improved cycle time from receipt to sellable state
– Improved recovery revenue for returned assets
John Coleman, GENCO General Manager, spoke about the added value of the Vested mindset, "It's like we broke open a new opinion piñata. If we share in the reward for good ideas, and Dell and GENCO get out of each other's way, imagine that – we'll blow it out!" We used to think the only option was continual reduction of cost per box. With Vested©, we have a framework that says if we make money or save money, we do it together."
In addition to winning this year's Best 3PL Sustainability Award, Dell was recognized with an Innovation Award for Strategic Direction by the International Association for Contract and Commercial Management (IACCM) in 2012 for the innovative nature of its outsourcing contract with GENCO.
If you want to learn more, my co-authors and I feature the complete story in the Second Edition of Vested Outsourcing: Five Rules That Will Transform Outsourcing. It is worth the read. Just as Vested is worth the try.
Congratulations Dell and GENCO! You deserve this!