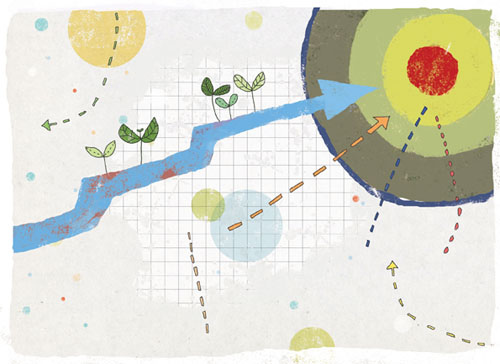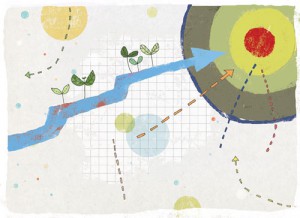 Last time, I talked about the need for collaborative innovation in strategic relationships that emerges from both inside and outside companies.
At Procter & Gamble innovation has always been a prime imperative. That focus intensified in 2000, when A.G. Lafley took the helm as P&G's CEO. He set out to reinvent the company's innovation business model in radical and precedent-setting fashion by questioning the sustainability of the typical in-house-do-it-ourselves model. Lafley determined that looking beyond P&G's walls could produce highly profitable innovations. The goal he set was to acquire 50 percent of innovation from outside the company.
In 2003, P&G entered into $4.2 billion worth of outsourcing partnerships in IT infrastructure, finance and accounting, HR, and facilities management.
Jones Lang LaSalle (JLL) was the supplier of choice to take over the management of offices and technical centers, including maintenance and security. This innovative deal spanned more than 60 countries and included facility management, project management and strategic occupancy services. P&G set out not to manage JLL – but to manage the business with JLL in an effort to drive innovation and transformation of P&G's corporate real estate.   In just five years, JLL went from being a new P&G supplier to becoming supplier of the year among the company's 80,000 suppliers – driving innovations such as how they work together on sustainability awareness programs: P&G uses an e-training tool developed by JLL to encourage employee engagement in recycling and saving paper waste. The result? Since JLL and P&G joined forces for facilities management, P&G energy consumption has fallen 14 percent.
One could say that McDonald's Ray Kroc wrote the basic text on company-supplier innovation when he set out to establish long-term transparent relationships as the basis for McDonald's "System."  The System comprises a three-legged stool—employees, owner/operators and suppliers. With a mindset that "none of us is as good as all of us" – Kroc set forward the mindset that everyone should win – together.
Kroc instilled a precedent of trust, loyalty and collaboration with a focus to drive unprecedented innovation McDonald's supply chain. The results?  Gartner has ranked McDonald's supply chain as #2 in the world, Businessweek named the recently retired CEO Jim Skinner one of 2010's 10 Most Innovative People.
A good example is how McDonald's suppliers collaborate to make food safety "bulletproof." For example, did you know USA Today found McDonald's beef to be "10 times safer than a school kids lunch"? The statistics are staggering – with 68 million served every day with nary a food safety issue.
Now that Michael Dell's $25 billion plan to buy out the company he founded and take it private appears ready to go, the company might not have to look too far to jump start innovation with i's suppliers. In 2012 the Dell and GENCO – the largest reverse logistics provider in the U.S. – forged a Vested agreement to drive innovation in the way Dell managed it's reverse logistics operations. While they had worked together on return and repair since 2005, the two companies decided to change their relationship mindset from a conventional transaction-based agreement to a Vested agreement. They elevated the their relationship to a highly strategic collaboration with the goal to drive innovation aimed at radical cost reductions and improved services levels – forging the way to better margins for Dell. The Dell-GENCO contract was converted to an agreement that implemented the Vested methodology where both parties stopped thinking about "what's-in-it-for-me" and instead embraced "what's in-it-for-we." The results? A 62 percent reduction in scrap costs, Global Dell Outlet's net margin percentage improved to a record high, and GENCO's reward improved its net margin by 1000 basis points.
There's much more to read about P&G and McDonald's in Vested: How P&G, McDonald's and Microsoft are Redefining Winning in Business Relationships and about Dell-GENCO in the second edition of Vested Outsourcing: Five Rules That Will Transform Outsourcing.
Bottom line: if you are seeking innovation, maybe you need to search no further than you existing supply base. These success stories prove companies can drive innovation when they change their focus from "value exchange" to true win-win "value creation."
Rather than pay lip service to your business partners – perhaps it's time to truly embed collaboration throughout your relationships with a more Vested approach.
Image: innovation – 3 by nyoin via Flickr cc