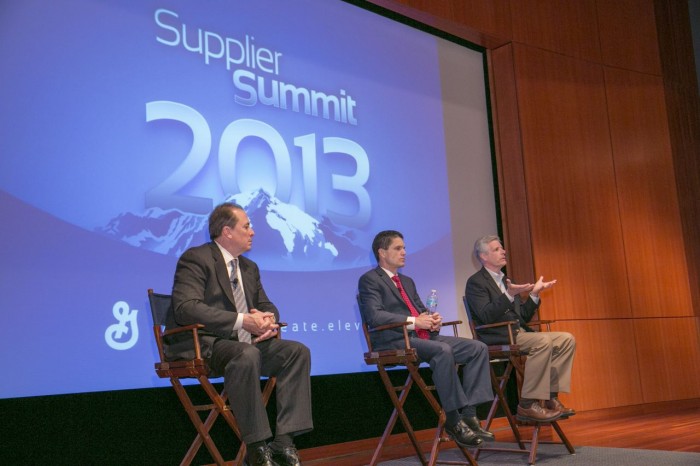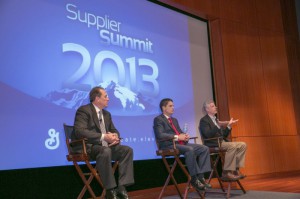 Some interesting and encouraging insights regarding the company-supplier interface came out of the recent General Mills 2013 Supplier Summit where Tim Coats, vice president of Worldwide Sourcing for General Mills, kicked off the spring event by sharing his belief in "The Power of We" with a theme of Connect, Create, Elevate!
Maerenn Jepsen, an external communication manager for General Mills—one of the world's largest food companies based in Minneapolis, MN—shared the highlights in the taste of General Mills company blog, stating the better "we collaborate with our suppliers and partners, the more beneficial it is for both of our businesses."
The company opened its doors to a group of external partner companies to discuss current business needs and also to recognize outstanding performance. This year's Supplier Summit brought together 49 of General Mills' key suppliers to network with company executives and division leaders and work on actionable, mutually beneficial innovation strategies, Jepsen said. Of course the collaborative power of We is a subject that's near and dear to my heart and also much on my mind lately, given last month's publication of Getting to We: Negotiating Agreements for Highly Collaborative Relationships.
A connected approach to innovation has become a core growth strategy for General Mills; in fact, the company formally adopted an innovation platform, the General Mills Worldwide Innovation Network (G-WIN), six years ago.
General Mills chairman and CEO Ken Powell said that partnering with suppliers can accelerate innovation. "When we do this right, we improve each other."
This is an idea whose time has definitely arrived: companies joining with their suppliers at the innovation table, basically making everyone an insider when it comes to innovation, or making the sum of the parts greater than the individual components of a company and its supplier chain.
Seven suppliers were recognized with "Champion Awards" for their outstanding partnerships with General Mills:
Oregon Potato Company – Supply Chain Champion Award
Printpack, Inc. and Toray Plastics America, Inc. – Collaboration Champion Award
IOI Loders Croklaan Americas – Technology Partnership Champion Award
Sweet Harvest Foods, Inc. – Nourishing Lives Champion Award
Shearer's Foods, Inc. – Off the Shelf Innovation Award
Walter G. Anderson, Inc. – Sustainability & Quality Champion Award
Graphic Packaging International – HMM Champion Award
From the looks of it, General Mills and its supplier base have really bought into the idea of innovation through collaboration. Way to go!
Image: General Mills 2013 Supplier Summit via the taste of General Mills blog.