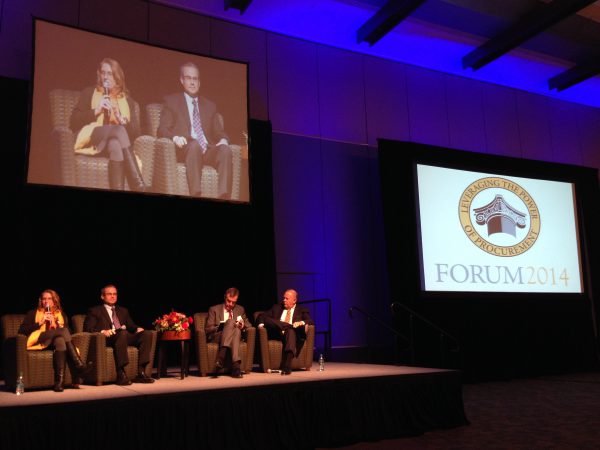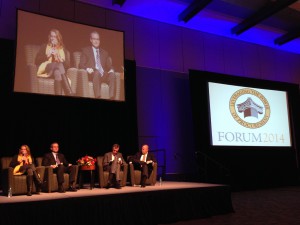 I was pleased and honored to participate earlier this week at Forum 2014, Virginia's Department of General Services' big event for state and local procurement professionals and supplier partners.
Indeed it is a very large event, taking place at the Hampton Roads Convention Center over four days, featuring more than 80 sessions, anchored by more than 20 featured speakers, with about 135 supplier booths and 800 state employees seeking more progressive ways to work.
I was delighted to share the stage with friends and colleagues such as Tim Cummins of IACCM; Hackett Group's Chris Sawchuck; Rick Grimm, CEO of the National Institute of Government Purchasing; and BlogTalkRadio's Jon Hansen.
My takeaway?  They truly want to get public-private procurement right!
I was privileged to talk about the Vested business model and how the State of Virginia could begin to apply Vested concepts in its state outsourcing procurement initiatives.
Here's a video from the event:
Thanks to everyone for a wonderful and enlightening experience!