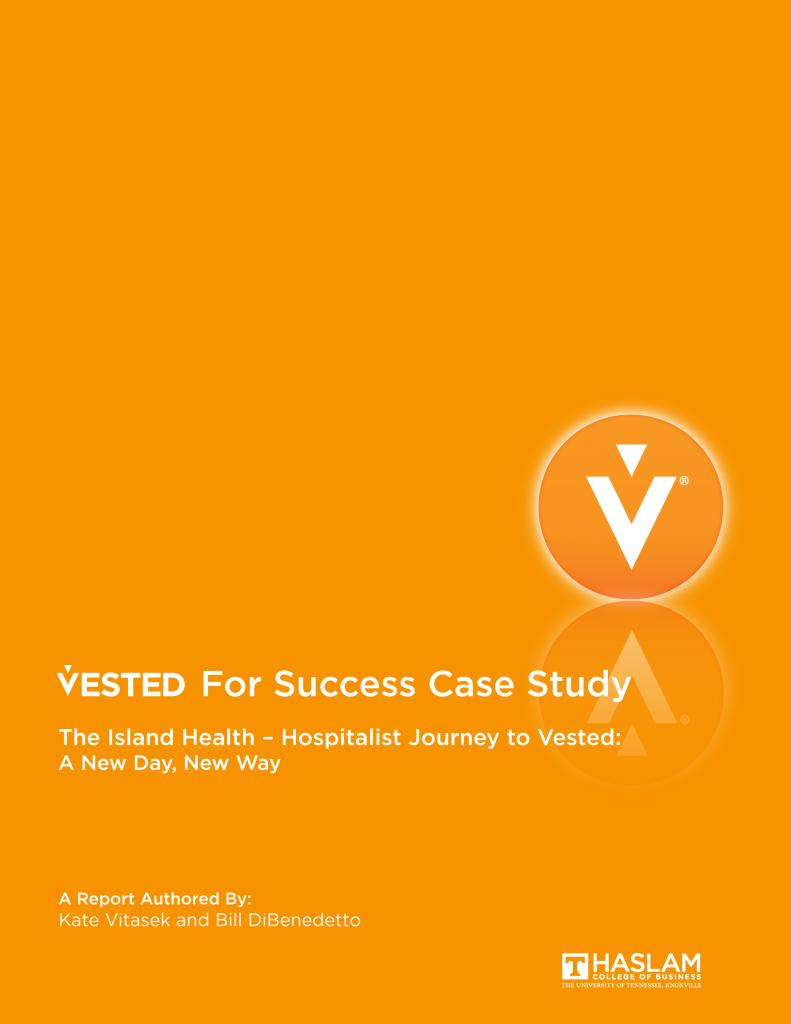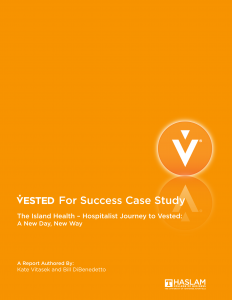 Our latest case study relates the extraordinary and inspiring journey of the Victoria Island Health Authority and their Hospitalists as they used the Vested model to transform their troubled labor relationship into a highly collaborative one.
Most on the team have called the shift to transformational. Some go so far to say it was more like magic, or even a miracle. No matter how it is described, the shift to a Vested model enabled Island Heath and the Hospitalists to get unstuck and create what the parties maintain is the model for professional relationships operating in a contractor environment.
The case study is available as a free download on the University of Tennessee's dedicated website to Vested.
Anyone mired in a bad labor services agreement will be able to relate. Island Health and the Hospitalists had what can best be described as increasingly long, acrimonious and difficult negotiations as they tried to negotiate their contract for Hospitalist services. It is safe to say when their contract expired on June 30, 2014 neither side was optimistic about how they could succeed. The parties continued to work under the expired contract, but distrust only increased; the parties fell into a tit-for-tat cycle of distrust.
In short, the relationship was broken.
That is when Island Health's Chief Financial Officer heard about Vested and introduced the concept of the radically different approach to the Hospitalists.
With "nothing to lose" the Hospitalists agreed to a 3-Day Vested workshop which would become a watershed moment that re-calibrated the relationship and commitment to restart with "a New Day, a New Way" mantra. From there a team of five Hospitalists and five Administrators was selected to guide the parties through the Vested process, which culminated in the first professional labor services contract to implement the Vested model and methodology.
The rest is history and a great case study read.