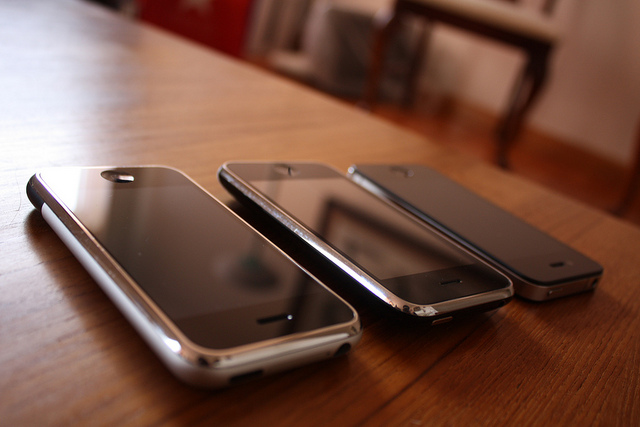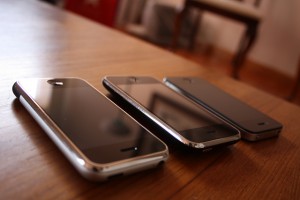 We all hate lose-lose games. And I am guessing Apple's CEO Tim Cook is asking himself how his company got into its recent lose-lose situation with GT Advanced Technologies – Apple's manufacturer of sapphire glass for phone screens and consumer electronics that filed for Chapter 11 Bankruptcy on Oct. 6.
It was only a little over a year ago, in October 2013, that Apple and GT Advanced signed a five-year deal for GT to produce sapphire "in unprecedented quantities, sizes and quality" according to Daniel Squiller, GT's COO, who was quoted this week in a Boston Business Journal article.
But on October 28 Squiller called the relationship "unsustainable," causing a "liquidity crisis" at GT, which ultimately lead to GT's Chapter 11 Bankruptcy filing. You can read about it in detail in his bankruptcy declaration. As part of the bankruptcy, GT said it would close an Apple-owned factory in Mesa, forcing 890 people to lose their jobs in Arizona and Massachusetts. Apple will likely find itself with a gaping hole in its supply and has already announced that its coveted new iWatch will be delayed.
Apple has long been rumored to have exacting standards and to make demands that often leave suppliers little room for profitability. But the company's highly secretive approaches and ultra-strict NDAs keep suppliers from talking. However, the very public bankruptcy of GT Advance provides a peek into Apple's supply chain practices and supplier relationships. Some interesting facts about the GT-Apple relationship—from Squiller's Bankruptcy Court declaration—surfaced:
– GT could not negotiate changes to the pricing regime set forth in the Apple agreements, and GT was selling sapphire material at a substantial loss
– GT's losses would have increased substantially in 2015 when the price for finished sapphire material was scheduled to decrease under the agreements with Apple.
– GT has incurred approximately $900 million in costs in connection with the Apple project
Obviously the situation is a losing one for GT Advanced. But what about Apple? Its heavy-handed, muscular approach might have enabled it to be a big winner in the short term, but it is now set to be a big loser as well.
CBS MoneyWatch reported the assumption from the GT Advanced deal was that Apple would use sapphire glass in either the Apple Watch or iPhone 6 display. However, the highly popular new smartphone model was launched without sapphire screens, instead using Gorilla Glass from Corning. And ABC News announced Apple's much-anticipated iWatch would be delayed until spring 2015.
I don't want to beat up on Apple too much because I have not reviewed the supplier agreements. However, from what I can see that is now public–especially Squiller's declaration–their approach is the exact opposite of the Vested business model for supplier relationships, and ultimately has created a true "lose-lose" situation. The question is, can Apple continue to get away with heavy-handed, muscular approaches with its suppliers?
Game theory teaches us the answer is "no." Yes, Apple can clearly get some short term "wins," but this approach ultimately will backfire and will create a supply chain that is "unsustainable," as GT's Daniel Squiller noted.
Bottom line, Apple should adopt the Vested mindset. Tim Cook: I'm happy to offer you and your team scholarships to our University of Tennessee's Vested Executive Education course. And one of our Vested Centers of Excellence would be delighted to review your outsourcing agreements and make suggestions for how you can improve your supplier relationships.
I love my Apple products, and I'd like to know that these innovative products were created as mutual wins for Apple and its suppliers—not innovations that drove bankruptcy. I believe Apple's immense network of devoted fans and users should expect that from Apple as well.
Image: iPhones by Gordon Mel via Flickr CC