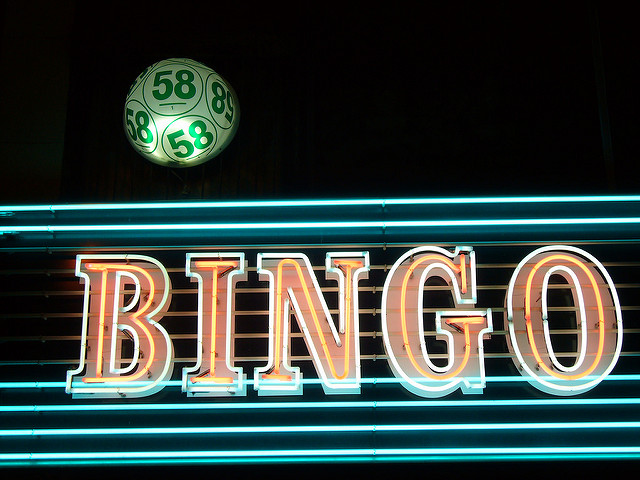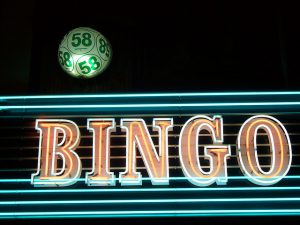 No doubt you know about the game of Bingo – it's great fun to shout Bingo! when you complete a line and win the prize.
The Idea Sandbox has devised an instructive take on the Bingo theme called Idea Killer Bingo. It features a Bingo card with many of the killer phrases that squelch innovative ideas and even discussion of them before they can get off the ground.
. How often have you heard someone say: "It'll never fly" or "If it ain't broke…" or "The only problem with that is…" or "Have you really thought about the implications?" or "That won't work because…" or simply, "But…"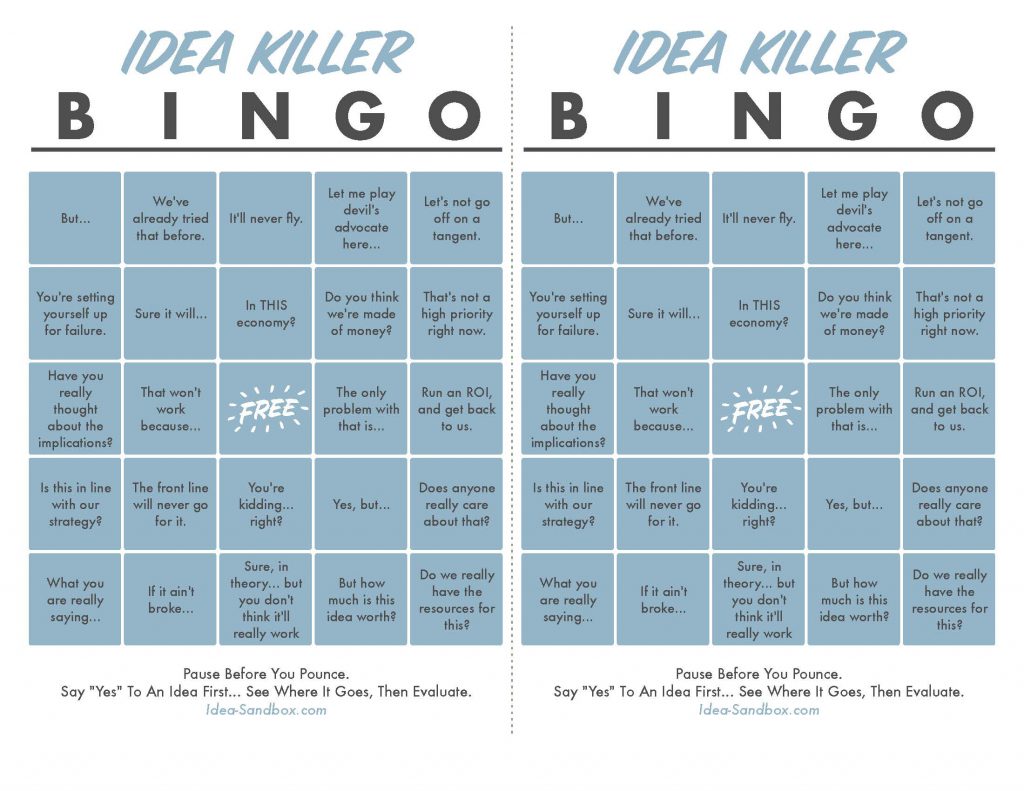 It's unnerving to see all those idea killers presented in all their anti-innovation glory!
As noted on the site: "Great ideas often sound 'wild and crazy' at first. They can go against the established guidelines and the status quo. (And then there are those who are afraid the new idea will put them out of a job)."
When you hear those phrases it's a clear signal that the meeting is going nowhere.
Images: Bingo! by martathegoodone vas Flickr CC and from the Idea Sandbox