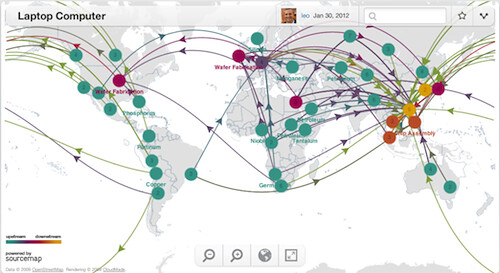 A Supply Chain Management Review article this month with the title "Lessons Learned for the Post-Pandemic Supply Chain" caught my eye.
As we leave what amounts to the second year of the Covid-19 pandemic, is it safe to even say "post-pandemic"? I suggest a better title would be "Living with a Pandemic Era New Normal".  
While the title might be a bit off, the content is spot on. The article – written by Dale Young, vice president of World Distribution Services – does says that "profound" market shifts will drive transformative operational changes. I agree.
Young write: "The current global trade crisis has highlighted weaknesses within the supply chain and forced the industry to assess, evolve and often transform their operations to meet the needs of today's marketplace. Many changes are here to stay and should be embraced as the industry plans for the supply chain of the future." He identified five "real-world examples that show how shippers are relying on flexibility, investment, and alternative solutions to navigate the current supply chain disruption:"
Staying open to new and unconventional ways of doing business
Broadening networks; expanding connections; deepening relationships
Allocating resources to equipment and partnering with asset-based providers
Increasing inventory levels
Adding more storage space in multiple markets
Unfortunately – the article is light on what to do.  Of course, I am a super fan of the second item – which is expanding connections and deepening relationships. I would offer those who are wanting to go deeper to consider making the shift to a Vested business model to create highly collaborative win-win strategic partnerships.  For those not wanting to make the leap I would highly recommend to at least leaning into formal relational contracts with your strategic partners. 
These two books are highly recommended reading – put them in your Christmas stocking!
Strategic Sourcing in the New Economy