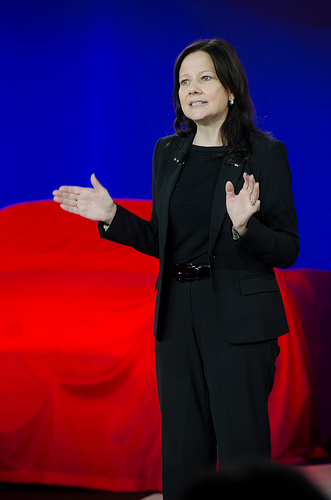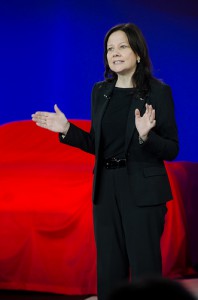 Mary Barra took the reins as General Motor's new CEO last week, bringing the "teaming gene" to one of the more hierarchical and siloed major U.S. corporations.
GM has been on my mind since mid-2012, when Randy Mott was installed as the company's new chief information officer, followed quickly by his decision to move some 90 percent of the company's outsourced IT services back in-house within three years. That prompted me to officially add the "New Sheriff in Town Syndrome" as the 11th Outsourcing Ailment, adding to Vested's 10 Ailments. I wrote then that Mott was displaying symptoms of the New Sheriff Syndrome.
While I don't know Barra, from what I have read I sense she will not fall victim to the New Sheriff Syndrome as she takes the reigns in her new role at GM. For one thing she is a 33-year company veteran, most recently as executive vice president of product development. That means she knows the ins and outs of buyer-supplier relations and the importance of flexible and collaborative supply chains.
Her ascension to the top spot is a signal that GM is serious about its products and about innovation.
Amy Edmondson covered the story in an HBR blog post last week.  She commented that when Dan Akerson became CEO in 2010, (during GM's bankruptcy and bailout) "he brought a bit of daylight into the hallowed halls, breaking down siloes to urge collaboration between departments that had long stopped talking to each other — engineering and parts buyers, product development and purchasing, to name some especially critical relationships." And then he put Barra in charge of product development. Subsequently, Akerson said Barra "brought order to chaos" in that huge department's organization by "flattening" its bureaucracy and cutting overlapping layers of executives.
In studying up on Barra, it is easy to see her track record is one of team orientation and an ability to bring new models to market faster and at lower cost. "Call it instinct, call it talent, it was Barra's ability to encourage teaming that catapulted her to the top of an organization with 212,000 employees," Edmondson wrote.
Akerson himself credits her as the "driving force behind a culture of team rather than of personality."
If you have any teaming gene in your body you will know that teaming is critical to reviving innovation and employee engagement. Edmondson praises Barra for her "warmth, compassion, and kindness," which are often mentioned as key attributes by colleagues. But we all know- as Edmondson states in her HBR blog, "it's just as important to be mission driven and passionate about new possibilities." And that is what Barra has done  – combined the two effectively to breathe new life into GM. Heck, if you can have a big impact on product development at GM, who wouldn't have a leg up for the top spot?
Again, I don't know her – but I am impressed from a distance and am eagerly watching from afar. There is hope that someone at GM—the CEO no less!—gets it: Barra is a consensus builder, not the new sheriff in town.   Maybe one day I will be writing a case study about GM.
Image: Mary Barra by Dave Pinter via Flickr CC