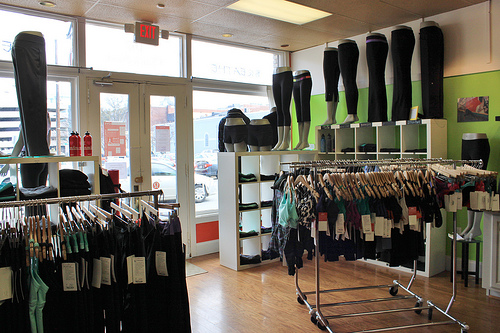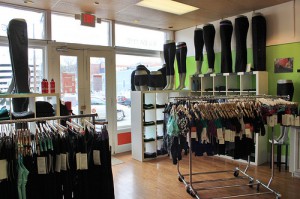 Getting your supplier relationships right is more and more a question of getting and then nurturing the relationship's alignment.
Supplier relationships are not only vital to the financial health of your company, but can also be a key driver to overall brand health.
These thoughts occurred to me as I listened to a short Wall Street Journal video news report on the problems that Lululemon Athletica—high-end maker of technical athletic clothes for yoga, running, working out and "most other sweaty pursuits"—recently encountered after an embarrassing recall of its too-sheer Luon yoga pants. Apparently the supplier made the pants way too sheer, to the point of transparency.
Here's how CNN Money described what happened: In March the company pulled a large batch of its signature black yoga pants for "an unacceptable level of sheerness." The company then compounded the problem with a clarification that the transparency could be spotted only if customers put on the pants and bent over. Oops. The result? A costly recall of the defective garments, resulting in inventory delays for the late fall season.
Three months later, CEO Christine Day announced plans to resign with little explanation, telling Fortune, "My values include discretion."
The management uncertainty shook investors, and the stock fell 20 percent in the days following the announcement, wiping out some $2 billion in shareholder value.
One supplier mistake impacting a popular and highly regarded company was the equivalent of putting a stake in the heart of Lululemon's financial and brand health. Other product glitches also came to light, such as bleeding dyes on brightly colored items and a small batch of swimwear that turned sheer when wet. But the Luon yoga pants blunder hurt a core product, affecting 17 percent of inventory, and the recall could cost the company up to $67 million in revenue this year.
One could argue that Lululemon's difficulties stem from challenges that can occur when a company grows too fast. Perhaps Lululemon should have looked to history to a company with a big bold dream of growth – Ray Kroc and McDonald's. How was Kroc able to achieve exponential growth and protect brand health? Per the McDonald's story in my book Vested: How P&G, McDonald's and Microsoft are Redefining Winning in Business Relationship, Kroc's secret sauce for success stemmed from how it treats its suppliers: choosing to develop long-term Vested partnerships with strategic suppliers where the suppliers and McDonald's goals were tightly aligned. A mistake in quality with a McDonald's supplier could kill someone (think E. coli in beef).   For example, McDonald's suppliers create processes and protocols that ensure McDonald's beef is 5-10 times safer than FDA standard. By being in true partnership with McDonald's, rather than be just a supplier, McDonald's suppliers have accountability to delivering on both financial and brand health for McDonald's. Watch this video as an example.
So regarding Lululemon, I—like many—love your products; I know you will get past this. However, consider what happened a valuable lesson. Perhaps you should rethink your supplier strategy and take a lesson from Ray Kroc and the University of Tennessee and find out that the secret sauce to working with suppliers is in how you treat your suppliers, and in forging Vested relationships where your suppliers love you as much as your customers.
If the CPO for Lululemon is out there – call me. I'll be happy to give you a scholarship to our upcoming 3 Day Vested Outsourcing Executive Education course.
Image: lululemon yoga studio by She's the First via Flickr cc