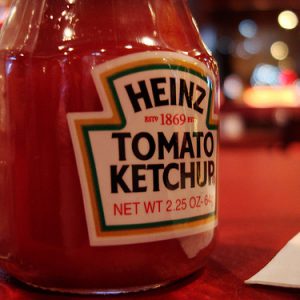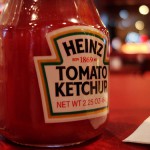 Because I'm so familiar the McDonald's "System" and its "three-legged stool" philosophy, I was somewhat taken aback by a Pittsburgh Post-Gazette news report that McDonald's is dropping Heinz ketchup from its menu—after more than 40 years.
The article implies that the breakup came about at least in part because Heinz recently hired Bernardo Hees as its chief executive. Hees previously was CEO of McDonald's competitor Burger King, and he's still the vice chairman of that company. The article also says, "The McDonald's decision appears to put an end to a years-long push by Heinz officials to regain ground with the restaurant giant." The author, Steve Nolan, places a large part of the blame for the discontinuation on McDonald's doorstep.
Something about this reporting doesn't smell right. Having studied the McDonald's model as extensively as I have over the past few years, I don't buy that what happened belongs solely under the Golden Arches. More likely, it is a mutual decision, and both sides are keeping the details of the breakup close to their vests. The report does say that the two companies "will continue to work together until alternative found."
Speculation abounds: It may be that the Pittsburgh Post-Gazette has a natural bias toward the Pittsburgh-based H. J. Heinz Company. Or it may be the connection between new owners of the Heinz brand, a partnership of 3G Capital and Warren Buffett's Berkshire Hathaway. Hees is a partner in 3G Capital, which acquired Burger King a few years ago. Further, a Huffington Post article reported "some analysts started speculating in February that 3G might cut off the supply of Heinz ketchup to McDonald's as a way to boost sales at Burger King."
It may even be that Heinz and McDonald's never fully reconciled after a 1970's ketchup debacle caused by a tomato shortage. When a salmonella outbreak disrupted the sourcing supply of tomatoes, Heinz placed customers other than McDonalds on a higher priority fill rate. Even worse, Heinz requested a premium price. These actions went squarely against Ray Kroc's expectations and he was furious. Heinz' share of the North American market dwindled to a mere 6 percent, as reported in 1986 in John Love's McDonald's: Behind the Arches.
So yes, this episode runs counter to the usual way McDonald's works with, and treats, its suppliers. Relationships are based upon Ray Kroc's firm belief that "None of us is as good as all of us." And, "For one to prosper, we all must prosper."  Vested refers to this as "what's in it for we" (WIIFWe).
As reported in my book (co-authored with Karl Manrodt and Jeanne Kling) Vested: How P&G, McDonald's, and Microsoft are Redefining Winning in Business Relationships, over the last 25 years, McDonald's has exited less than a handful of suppliers in North America.
Yes, suppliers do get exited – such as the egg farmer who was caught by a PITA video that showed an employee swinging a chicken by its neck. However it is rare. In fact, it is far more common for a struggling supplier to have an experience like Devin Cole had when he was tapped for the lead role in managing the McDonald's account. He recalls: "Tyson got complacent as a supplier and our performance slipped. We were in a least favored status. Even so, however, McDonald's was willing to meet with me and coach me on how Tyson could get back on a path to mutual success."
Tyson eventually returned to McDonald's good graces, and actually was named "Supplier of the Year.
Trust and loyalty are hallmarks of the McDonald's System, and Cole was determined to regain McDonald's trust. He did. "We truly love it when suppliers bounce back from their down performance periods. In every instance that I can think of the supplier has come back a stronger, more robust, more focused, more competitive and innovative business partner," said Dan Gorsky, McDonald's Senior Vice President, North America Supply Chain.
Regarding the breakup with Heinz, the facts are not known. But I am confident that McDonald's DNA does not allow an arbitrary exit for any reason, let alone a personnel change or corporate restructuring. That's not how McDonald's operates.
If I had to place a bet on it, I'd say Heinz' new management team does not understand the System First mentality between McDonald's, its suppliers, and the franchisee/owner operators. It's an arrangement that can be tough to get your head around if you don't "get it."
And if a supplier doesn't get it, the relationship won't work.
Image: Heinz Tomato Ketchup by Harvey-Harv via Flickr CC