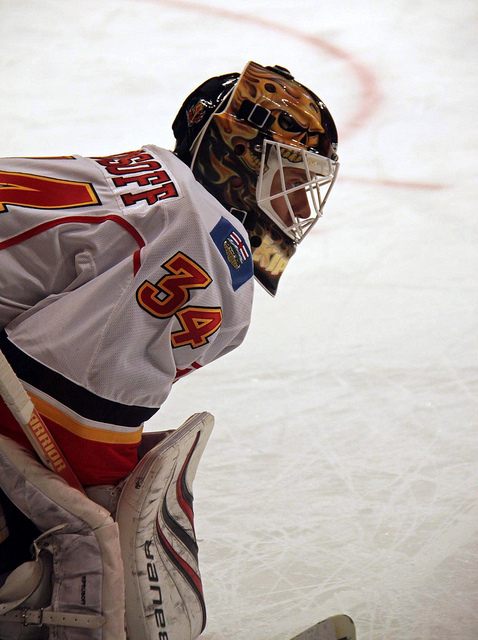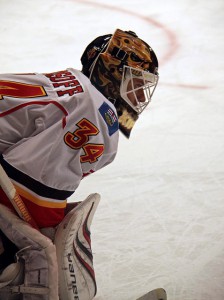 Congratulations to the Chicago Blackhawks and their thrilling Stanley Cup victory last week, their third in six years.
It made me think of a great story that Robert Martichenko, CEO of LeanCor, told me recently about hockey masks and the history and evolution of the goalie mask.
Not so long ago it was considered a sign of cowardice to wear one. Coaches actually barred their goalies from wearing them during games. Not a smart move when you consider hockey is an amazingly fast-paced game where the goalie must face down a veritable army of opponents waving sticks and are highly compensated to fire hard hockey pucks past him at every opportunity.
So what changed? Who stood up against taking a puck in the face? The mask has been around in various forms since as far back as 1927, but their use was rare and usually limited to special cases, say to protect glasses.
It wasn't until 1959 that the mask came on the scene full-time in professional hockey. In November that year Montreal Canadiens goaltender Jacques Plante was struck in the face by a shot. He had previously worn a mask in practice, but coach Toe Blake refused to permit him to wear it in a game, fearing it would inhibit his vision. After being stitched up, Plante refused to return to the ice without the mask. Blake had to agree or else forfeit the game because teams did not have back-up goaltenders at the time.
Plante went on a long unbeaten streak wearing the mask, which stopped when he was asked to remove it for a game. He went on to don a mask for the remainder of his career.
When Plante introduced the mask, purists at the time considered him a coward. But in response, Plante said not using the mask was analogous to a person skydiving without a parachute. Although Plante faced derision, the face-hugging fiberglass goaltender mask soon became the sport's standard.
Sometimes a change seems so obviously necessary that it's hard to understand the mindset of those who resist it. In business, I think of those roaming Junkyard Dogs who refuse give up turf and control when a new relationship framework comes on-stream, thus endangering the entire deal.
Besides that, where would our culture be without Jason Voorhees and his mask?
Image: Blackhawks vs Calgary Flames by Cheryl Adams via Flickr CC