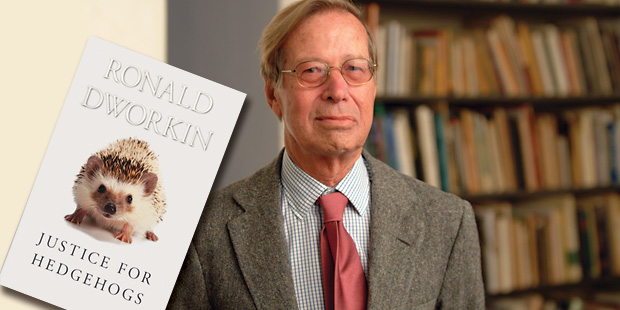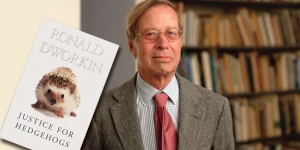 When I learned of Ronald Dworkin's death last week in London at age 81, I was immediately saddened and then struck by how much his thinking on morality and law means to the Vested philosophy and the principles behind Getting to We.
Mr. Dworkin, who died of leukemia, was a liberal scholar unafraid to tackle the really big issues of ethics, morality, equality, justice and the "unity of value."
While he was certainly a stellar intellectual—Professor of Philosophy and the Frank Henry Sommer Professor of Law at New York University and Emeritus Professor of Jurisprudence at University College London—he did so in an accessible manner. One of his most famous of many books is titled, Justice for Hedgehogs.
I wrote about Mr. Dworkin last year in a column for Outsource Magazine, so I'll briefly summarize some of the points I made about him then.
He gave a talk on Justice for Hedgehogs in which he said that law, when properly understood, "is a branch of morality, not something distinct from it." Then he emphasized the "distinct virtue of moral responsibility" that should be present in laws and in the justice system that interprets laws.
Yes, his subject matter was mainly law and morality, but with a unique and important spin.
The implications of his thinking for business relationships—acting responsibly and ethically, treating others as equals—is also apparent. A favorite aspect of Dworkin's work for me is his emphasis on what are known as fundamental "norms" and principles in the legal system. The most fundamental norm, he says, is to treat each other as equals. Fundamental norms, from Dworkin and others, also include the guiding principles of autonomy, vigilance, trust, loyalty, integrity, reciprocity and equivalence.
But if those are fundamental norms, why aren't they well, more fundamental in the business and outsourcing world? The answer I believe is that we remain too locked into "I-win-you-lose" thinking and highly protective, formalistic and legalistic approaches to contracting. Simply put, how often do we come to the negotiating table or the procurement process with the idea of treating each other as equals? Or with morality and ethics as business guideposts, for that matter?
This is where I believe the implications of the Vested business model that creates collaborative, shared value partnerships align with what Mr. Dworkin taught us. Approaching business as a relationship guided by fundamental norms or principles is a hallmark we—meaning myself, Jeanette Nyden and David Frydlinger—stress in our forthcoming book Getting to We.
Mr. Dworkin's work played an important role in shaping our thinking and for that we owe him our deep gratitude. The more I study his seminal work the more it is evident there is a direct relationship and interplay between fundamental principles and trust in business relationships.
Mr. Dworkin was praised as the "primary legal philosopher of his generation," but I believe he was much more than that—his thinking merged morality, trust and collaboration within legal and business frameworks, to the world's great benefit.
Image: Ronald Dworkin via blogs.law.nyu.edu